Provo Burial Service Options and Information
---
Nelson Family Mortuary is where families come when they need burial services!
Nelson Family Mortuary has been providing Provo burial services to families in need for many years, and hopes that you choose to say goodbye to your loved one with us. One of the reasons that Provo families come to us in their time of need is because we care about making sure that they understand everything there is to know about the burial service options we have.
Part of how we do that is by providing you with as much information as possible, so that you can make an informed decision. That being said we'd like you to take some time to go through the information pages that we have put together. If you know the basics then some of them won't be needed, but we find that it is very helpful to educate yourself on burial services if it is something you are considering for yourself, or your loved one.
Nelson Family Mortuary has all the information about burial services that you need.
To learn about the burial services that we offer you can take a look at both the Provo funeral services page, and the one we wrote simply to showcase our burial services. If you're looking to learn more about how to plan a burial service there is a page about that too.
---
Our Funeral Service Guide
Loss affects everyone differently and how we choose to honor a loved one is as unique as the individual. For families everywhere, a funeral service can mean many different things. For example, one family may feel that a traditional funeral service is the only way to honor a loved one. At the same time, another family may find that a celebration of life service is more suitable. Instead, they want to hold a less formal funeral ceremony.
Whatever the case, we offer a selection of different funeral options to suit every family's needs and budget. Each year we help families throughout Provo and Utah county honor their loved one with quality funeral services.
When it comes to honoring a loved one, there are many options to consider. Our caring and considerate staff will gladly meet with you to discuss the different funeral services we offer. Whether it's a more traditional funeral service that you desire or a less formal and more personalized funeral ceremony, we can accommodate your needs.
We invite you to read further to learn the simple answer to the question "what is a funeral?". Should you have questions about what you read here, we encourage you to call us at 801-405-7444. One of our funeral professionals will be delighted to explore the commonalities behind the wide spectrum of funeral ceremonies seen around the world.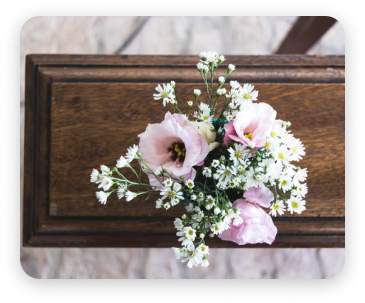 ---
What is a Funeral?
No matter where it's held, a funeral is a structured ceremony, with a beginning, middle and end. Each is intended to engage the living participants in activities that will transform their status within the community, provide mourners with a collective grieving experience, and celebrate a life lived. It's a socially-acceptable way for members of a community to re-affirm and express their social attachments.
---
Funeral Service Components
Visitation: This is often called a viewing or a wake. Guests come to pay their respects to the deceased by viewing their casketed body and spending time with the grieving family. A visitation can occur at any time before the funeral service.
Funeral Ceremony: This event commonly takes place at the funeral home, a church, or at the graveside. It can include music, the reading of literary or religious passages, a eulogy, prayer, and the singing of hymns.
Committal Service: If the family plans to bury the deceased, this stage involves the vehicle procession to the cemetery. Funeral Reception: Many choose to host this post-service gathering (or repast) at a reception hall. This is considered a time to share memories, laughter, and support.
A funeral service, whether traditional or more modern (memorial service or celebration-of-life), has two functions: to acknowledge the death and lifetime achievements of an individual and to bring grieving family members and friends together in support of one another during this difficult time.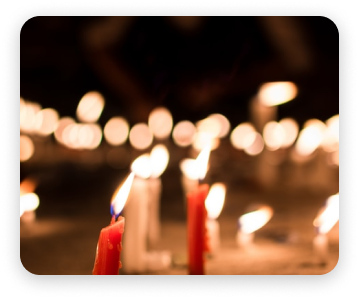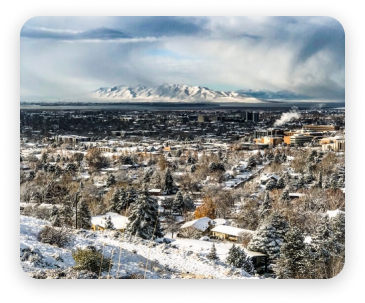 ---
Quality Funeral Services in Provo UT
Our Provo funeral options vary from simple graveside services to traditional funeral services with a visitation. Included within every package is the basic services of the funeral director (arrangement/administration), transfer of the remains, and preparation of the deceased for the funeral service.
Depending on the funeral option you select, additional services may be included. For instance, our platinum package includes services for those wanting more time to greet friends and family. It provides the opportunity for an evening visitation for those who cannot attend the funeral service the next day.
Funeral Services in Our Area
For families and individuals living in Provo UT (as elsewhere in the nation), a funeral service can mean many things. Fortunately, thanks to a number of unique social forces, there are alternatives. Today, end-of-life commemorative services range from the traditional funeral to a memorial service and the increasingly popular celebrations of life. If you have yet to realize the immense value of such a collective acknowledgment of loss, reach out to us. Call (801) 405-7444 to speak with one of our experienced funeral service professionals.
For more information about our funeral packages, please visit our Traditional Funeral Packages Page.
If your family is in need of funeral services in Provo or the surrounding areas of Orem or Park City, please feel free to contact us. As the trusted provider of quality funeral services in Utah County, our staff would be happy to speak with you and answer any questions you may have.
Call us at (801) 405-7444 to speak with one of our experienced funeral service professionals today! View Our Pricing
---
Utah County
Burial Services
The earliest human burial service dates back 100,000 years making it one of the longest-lived and most widespread of traditions. For an overview of the many different burial traditions, check out the websites in the Resources section below.
---
Understanding Our Burial Services in Utah County
Here at Nelson Family Mortuary, we have the deepest respect for this traditional practice. If you are interested in learning more about our affordable burial service, please review the following information. Should you have questions about anything, please call us at (801) 405-7444, affordable burial service in Utah county flowers
There are many things to consider when deciding whether to bury a recently deceased loved one or when selecting burial during funeral pre-planning. One of the first decisions you'll need to make involves choosing both the cemetery and the specific place of burial service within its grounds. You'll then need to select a casket and possibly a burial vault, as many modern cemeteries require their use. At some point, and this does not have to take place right away, the decision becomes one of selecting the headstone or marker and writing the inscription. A member of our professional staff will be available should you wish to have assistance in making each of these decisions. If you're considering an affordable cremation service we have a page to compare that option as well.
---
An Open Invitation
We offer a number of affordable burial service options. They range from simple burials where only a member of our staff oversees the internment; simple graveside services led by a minister or celebrant; and a traditional funeral service followed by burial. Each can be tailored to meet the needs and expectations of today's price-conscious families.
---
Why Choose Burial
One of the most common questions we get asked is "why choose burial over cremation?". If you are undecided we have provided a list of benefits of choosing burial to help simplify your decision. There is a wide variety of reasons why someone would choose burial, however the reasons listed below are what we have found to be the most common.
---
Funeral Service Questions
---
Is a burial service the right choice in your situation? Our overriding goal in developing this website has been to empower the families and individuals living in our community. We want them to come to us prepared to speak about their wishes, and that means giving them the quality of information they need in order to do that. After all, everyone needs enough background knowledge to speak confidently about their options. We're always delighted to answer your questions, and should we have neglected to include your particular question about burial services in general, or the specific burial services we offer; we urge you to call us at (801) 405-7444.
What does it cost to bury a person in a cemetery?
First is the purchase price of the "right to use" the burial plot (unlike a real estate purchase, where you buy the land and all the structures on it; here you are only purchasing what is called the "interment rights" to the land). In addition, there are fees for the "opening" and "closing" of the gravesite; and any fees required to obtain the necessary permits and to maintain cemetery files and records. In addition, there's the fee for the use of any special equipment (such as a casket-lowering device); as well as the costs for any other services or items purchased. There's also the headstone or grave marker installation fee, and a one-time "perpetual care" (sometimes called "endowment care") fee paid to ensure your loved one's burial site is well-maintained.
Does my loved one have to be embalmed prior to burial?
This is a question we hear a lot. Many funeral homes suggest (and may even go so far as to require) embalming if you're planning a viewing or visitation. That's because they want the experience to be as good as it can be for those in attendance, and proper embalming can ensure the deceased looks as good as possible. But as a general rule, embalming is not necessary or legally required if the body is cared for in a relatively short amount of time. Please contact us for specific state or local requirements.
How much will a casket cost?
The Federal Trade Commission states that the average casket costs around $2,000. If you are concerned about casket costs, speak with your funeral director who can advise you on the most appropriate casket for your situation and your budget.
What is a burial vault, and why do I need to buy one?
Today, modern cemetery grounds are well-groomed, with vast expanses of green grass. A burial vault protects this pristine view, ensuring there is no sign of burial plots "settling". Certainly, the vault also protects the casket, but the primary role of a burial vault is to protect the beauty of the cemetery environment.
What's involved in a cemetery burial?
If your loved one has not made previous arrangements for their burial, leaving you to pick the location of their interment, the first thing you'll need to do involves the selection of the cemetery and burial location within the grounds. You'll also choose the most suitable casket and burial vault, and provide us with the clothing you'd like your loved one to wear (and any 'special items' you'd like us to place in the casket). Once payment is made, the date and time of the interment as agreed upon. At that time, the cemetery grounds keepers will take care of the "opening" and "closing" of the grave and the proper placement of the casket in the burial vault.
Do I have to buy a headstone or grave marker?
The cemetery will put a temporary identification marker on your loved one's grave, but it is only intended as a placeholder until a permanent headstone or grave marker is set in place. Without one, your loved one's burial site will, when this temporary marker becomes illegible or is somehow removed, appear "unmarked".
Where do I purchase a headstone or grave marker?
We, and the cemetery where your loved one will be interred, have strong working relationships with trusted monument companies. When you are ready to order a granite headstone or bronze grave marker, we will come together to orchestrate its selection, manufacture and placement. Speak with your funeral director to get the details.
What is "direct burial"?
When we make arrangements for the direct burial of an individual, we are expediting their interment. There will be no funeral, memorial service or celebration-of-life; instead, we provide the physical care of the deceased (perhaps embalming their body, but certainly dressing and casketing) and then escort the casket to the cemetery for immediate burial.
Is direct burial right for our situation?
It's very hard to know without having the opportunity to speak with you. Direct burial works well when there are few mourners or if your loved one's wishes were for a simple interment. It's done quickly and professionally, without ceremony of any kind. With that said, what do you think? Does direct burial feel like the right course of action for you? Speak with a funeral professional to further explore the idea.
What services do you provide when I choose direct burial?
Your funeral director will complete and file the death certificate, obtain signatures on any required permits or authorizations, helps you select a cemetery in which to inter your loved one, as well as a casket and burial vault. He or she will oversee the physical care of the deceased: they will be dressed in clothes you've provided (or purchased from us), casketed, and then escorted to the cemetery for immediate burial. This same individual will witness the burial and provide you with copies of all pertinent papers for safekeeping.
What is a graveside service?
Rather than having a service in a church or funeral home chapel, and then adjourning to the cemetery for the burial; some families choose to gather solely at the cemetery. There, they are led through a ceremony prepared by a clergy person or celebrant and witness the in-ground committal of their loved one's casket. If the idea of a graveside service appeals to you, speak with your funeral director about your options.
What "extra" fees or charges will I need to pay?
Some of the things you'll discuss with your funeral director involve purchases made from outside vendors, and you will be asked to pay for those items at the time of the arrangement conference. One of the most common is the fee charged by a newspaper to print your loved one's obituary. Another cash advance charge could be for clergy or musician's fees, floral arrangements, reception necessities, such as food/beverage or facility rental. Your funeral director will provide you with a detailed invoice for all cash advance items.
When do I pay for a funeral service?
The exact answer to this question largely depends upon the services, products, and cemetery you've selected; but a good rule of thumb is to expect to pay at the time the service contract is signed (at the time of the arrangement conference, or soon afterward). Speak with your funeral director to learn more.
Who will write my loved one's obituary?
We're tempted to answer this with another question: who would you like to write it? Perhaps you'd like to ask a friend or family member to do so; maybe you're thinking it's something you would like to do. Or perhaps you'd rather turn the duty over to your funeral director. He or she is experienced in obituary writing, and would be delighted to relieve you of the task; so don't hesitate to ask them to craft a suitable obituary.
Should we request memorial donations instead of flowers?
We don't like to use the word "should" when we speak to families about this issue. So the question becomes one of assessing your heart's desire: what do you really want? Then there's the question of your deceased loved one's wishes; exactly what would he or she think or feel? Most commonly we advise families to offer their community as many caring options as possible; some will send flowers, some will send donations; and some will even do both.
---
Funeral Planning Questions
Why is having a funeral ceremony important?
Throughout human history, and around the globe, people have gathered together to acknowledge the death of a member of the community. No matter who the deceased was, a funeral ceremony is the one (and sometimes the only) opportunity for everyone to come together to acknowledge their death, recognize the community's shared loss and share the burden of grief.
What is the average cost of a funeral service?
The National Funeral Directors Association states the national median cost of a funeral details the average costs of a funeral in 2012: $7,045 (however, if a burial vault is required by the cemetery–and it usually is–the median cost can rise as high as $8,343). These statistics aside, the cost of a funeral service is wholly dependent on the specific services and products selected by the family member(s) responsible for making funeral arrangements. Your funeral director will thoroughly explain all options, ask the important questions about your family's budget restrictions; and otherwise do everything he or she can to provide you with a funeral, memorial service or celebration-of-life that meets your emotional and social needs, all the while staying in line with your financial expectations.
How does the cost for a funeral ceremony compare to the cost of a memorial service or celebration-of-life?
Attempting to compare the costs of the three is rather like trying to compare oranges, mangoes and apples; it can't be done. Perhaps it's easier to see funerals, memorial services and celebrations-of-life as three points on a spectrum–a range, if you like–of ceremonial formats. At one end is the funeral; at the other, the celebration-of-life, and in the middle, the memorial service. The funeral is most commonly the most expensive of the three; which is especially easy to see when you consider the cost of the casket is a significant expense. The cost of any of the three is totally dependent on the choices you make during the arrangement conference.
Who should be invited to a funeral?
It's a lot like asking 'who should be invited to a wedding': people who would want to be there. A person's role at a funeral is two-fold: one, they are there to demonstrate support for the bereaved family. Second, funeral guests are there to tend to their own sorrow; to begin to come to terms, in the safety of a shared collective experience, with the death of someone they held dear. While it's not common to send out invitations to a funeral (generally, the service details are published in the newspaper or online, and those who wish to attend, do); it does make a certain amount of sense to reach out to certain individuals by phone, email, or social media to ensure they are aware of the service date/time (and express your desire for their presence). When preparing the guest list for a funeral service, you should both listen to your heart and use common sense. You know the people that mattered most to your loved one, as well as those who mattered least. Whatever you do, don't invite more people than the venue can comfortably handle.
Is it necessary to have flowers at the ceremony?
Flowers create a background of warmth and beauty which adds to the dignity and consolation of the funeral service. "Necessary" may not be the right word; but there's no doubt flowers at a funeral or other end-of-life ceremony serve many valuable purposes including a means of a visual expression of sympathy, love and respect or a means of lending support.
What's involved in preparing the body for viewing at a visitation or funeral?
The preparation of the deceased can involve a number of different tasks performed by trained and licensed embalmer and restorative artists. Without going into too much detail; the body is temporarily preserved by embalming, refrigeration, or a combination of the two. It is washed, dressed and otherwise groomed; then placed in the chosen casket for viewing. Should you wish to know more about the process, contact us. There are also many excellent articles online describing the process in greater detail.
If it makes people uncomfortable, why is it necessary to view the body in the casket?
Human beings are interesting creatures: sometimes we need to see in order to truly believe. It's a way of confirming the fact that, indeed, this individual is dead; but it's also an opportunity to say your "good-byes". You may find it a cathartic time where you can quietly share a long-held secret, let go of any anger or resentment, and otherwise come to terms with their death.
How can I best prepare my children to attend a funeral?
When asked this question, we like to tell people it's best done with honesty and awareness. Let them know basically what they can expect. Advise them there will be people there who will be sad and may cry openly; tell them there will be time for some people to stand up and talk about how much they loved the person (but they won't be required to do so). Let them ask all the questions they need to ask, reassure them you'll be right next to them throughout the experience. Never force them to go to a funeral, and always give them the opportunity to change their mind about attending.
What is a celebrant?
The Celebrant Foundation and Institute define celebrants as "trained professionals who believe in the power and effectiveness of ceremony and ritual to serve basic needs of society and the individual. The Celebrant's mission is to help the client create a ceremony that reflects his or her beliefs, philosophy of life, and personality." A life-cycle celebrant is especially valuable when a family has no religious affiliations or ties to a clergy person or minister who can officiate the funeral service, but involving a celebrant in the funeral planning process has been found to enhance the funeral experience for all concerned. "The Celebrant comes to the table with no agenda," shares the Institute's website, "and no preconceived notion of what the ceremony should or must look like. Instead, through careful interviewing, the Celebrant elicits what is meaningful for each client." If you think hiring a celebrant is right for your family's situation, contact us for more details.
How long is a funeral service?
Simply put, "it depends on the service". Just as no two movies or novels are the same length or cover the same emotional ground; no two end-of-life ceremonies are the same.
Must I wear black to the funeral ceremony?
Black used to be the only color to wear to a funeral; but not anymore. Today things are less formal than they once were, and it's not totally uncommon for families to ask prospective guests to altogether avoid wearing black clothing. Should you have additional questions about funeral attire or etiquette, please contact us.