Celebration of Life Services
---
What is a celebration of life?
A celebration of life service is a type of end-of-life ceremony where people come together to celebrate the unique life of the deceased. Celebrations of life are commonly held after physical remains have been cared for through burial or cremation. Because of this, there is much more time available to plan the event and to make decisions about how you'd like to celebrate the life of your loved one. And without a doubt, this allows you to make better decisions about how you'd like to celebrate the life of someone you dearly loved.
We always enjoy working together with families in planning a celebration of life service. While it can be a challenge to put together an event that both pays tribute to and celebrates the life and spirit of a complex individual; it's also one of the most rewarding things any one of us can do for someone we've loved and lost.
---
---
Getting Started
While celebrations of life are not burdened by social expectations—they can be pretty much anything you want them to be—it's important to realize that the event you're planning should meet the emotional needs of the guests.
Before you start planning the finer details of the service, there are a few things you need to think about as theY will determine the where, when, and how of your celebration of life. Here are things to keep in mind if you want to have a celebration of life service, as well as some unique celebration of life ideas.
---
---
Guest List
You need to determine the total number of guests you want to invite.
Location
Think about things like; indoor or outdoor ceremony, a sit down meal or buffet?
Date
Celebrations of life aren't bound by a strict time-frame after a death.
---
Location Ideas for a Celebration of Life Service
Their favorite restaurant
Our modern funeral home facilities
Go to their favorite sporting event
---
Celebration of Life Ideas
A celebration of life can really be any event that showcases the deceased's personality, hobbies, beliefs, and unique attributes. Although the ideas are endless, we have provided some examples below to help you get started with planning a celebration of life.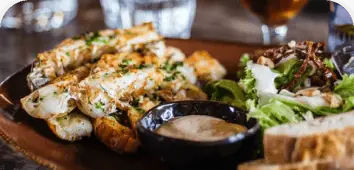 The Foodie
If your loved one enjoyed attempting new recipes and tasting new things, you may want to consider a dinner party that serves some of their favorite foods. The dinner party can be at someone's home or the deceased's favorite restaurant. Family and friends can then feel a strong connection to the deceased through the food that they loved.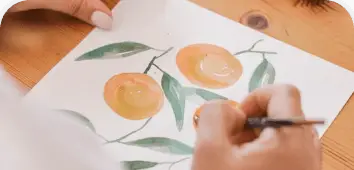 The Painter
Maybe your loved one had a love of painting. If this is the case, you could consider planning a paint night where all of your loved one's friends and family can gather to each paint in their memory. You could even use your loved one's painting equipment to feel a stronger connection. This allows everyone to come together to share memories, while also receiving a tangible keepsake.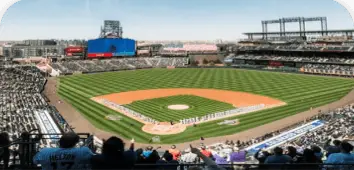 The Sports Lover
If your loved one was a devoted sports fan of a particular team or avidly played a sport themselves, consider focusing the celebration of life around that team or sport. An idea for this could be organizing a golf or baseball tournament in honor of your loved one.

Purchase and name a star after your loved one.

If your loved one was an adventurer, consider launching your loved ones ashes into space. Learn more here.

Contribute your loved one's ashes to help with the creation of an eco-reef that provides a home for sea life.

Have a new rose cultivator named after your loved one through the International Cultivar Registrations Authority.

Have a bracelet engraved with your loved one's signature or how they hand wrote: "I love you". You can find this from an old note or card.
---
Plan A Celebration of Life Service with Nelson Family Mortuary
We've got years of experience listening, brainstorming, and advising families how they can best pay tribute to a beloved family member. That means we're the perfect people to help you decide between a funeral and a celebration of life. We'll explore your funeral service options with you in detail, taking all the time you need.
In the book Chocolat, by Joanne Harris, you'll find this fundamental truth: "Life is what you celebrate. All of it. Even its end." As funeral professionals we help families express reverence for life. Let us do that for your family. Call our funeral home at (801) 405-7444 to speak with a member of our staff, or use the contact form below.