What's Involved in Planning Burial Services in the Provo Area
---
All reasons aside, let's look at what's involved in planning a burial service. We've broken down the discussion into three areas of concern: the selection of cemetery and burial property, choosing a casket and burial vault; and planning the details of the graveside service.
Selection of Cemetery and Burial Property
Before we get too far into the subject, we should mention that a family member may have already chosen and purchased a burial plot or mausoleum crypt. It's also very possible a distant relative purchased a large section in a local cemetery intended for the future burial of family members. In either of those situations, you'll need to obtain the documents necessary to prove ownership of burial rights and then bring them to the initial meeting with the funeral director.
What if there is no such pre-plan in place? Then you will need to locate a cemetery and select the burial property on your own. And while we know today's consumers are smart and have access to more information about products and services than ever before, we also know that the purchase of cemetery property isn't a commonly-made transaction. For that reason, we offer the following information: Unlike when you purchase a house (where the structure and the land are yours to do with as you like); when you buy a cemetery property, such as a burial plot, mausoleum crypt or columbarium niche; you are merely buying the right to inter (or bury) an individual (or individuals) in that location. The property you now have the rights over remains the property (and the responsibility) of the cemetery administration.
A stated portion of the money you pay for these interment rights will be contributed to an irrevocable fund used in the ongoing care of the cemetery grounds.
The burial, as well as any future commemorative visits you make to the location will be subject to the specific by-laws as written by the cemetery administration.
Just like when you buy a house, the cost of burial property rights range widely in price, depending on the exact location of the plot, crypt or niche. If you have time, you can certainly find resale "deals" on cemetery property; but if you're not shopping far in advance of need, this may not help you.
There are other costs involved with the burial of a loved one, such as the fees charged by the cemetery for the "opening and closing" of the site, the headstone or grave marker and its installation, and the purchase of a casket and burial vault.
Because we have strong working relationships with local cemetery administrators, we want to help you with this part of the process. Simply call us at (801) 405-7444 to get started.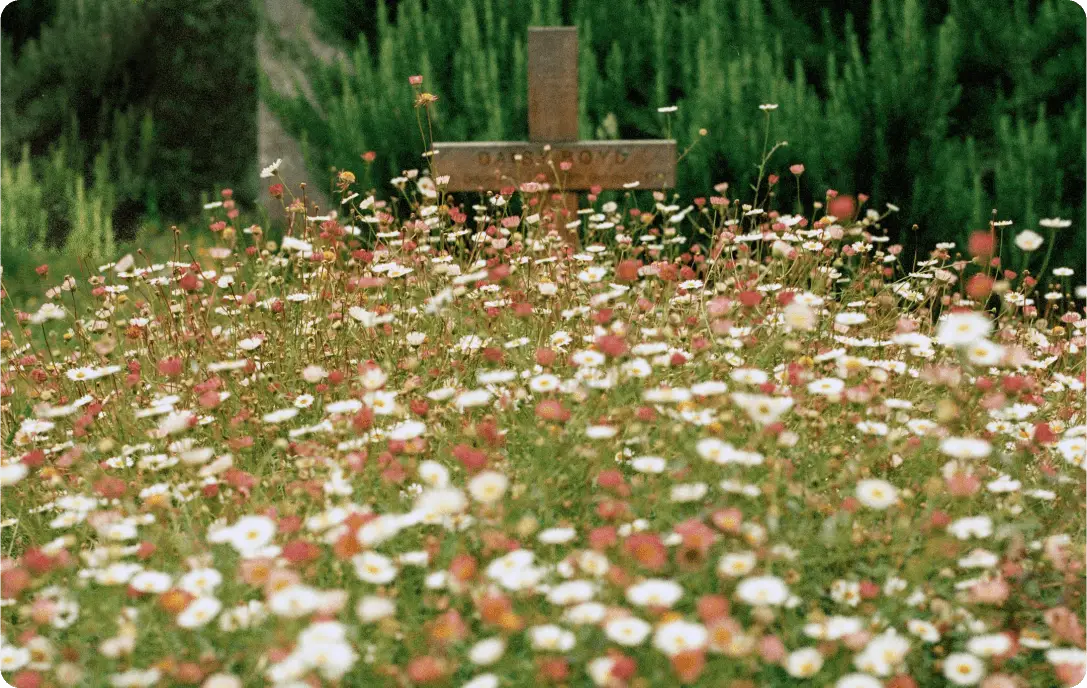 Choosing a Casket and Vault
You'll typically read that the casket is the single most expensive purchase you'll need to make during this time. And while we can't really disagree with that statement, we will tell you that the purchase doesn't have to cost you more than you can afford. We have a wide selection of affordable caskets and burial vaults to choose from, and will work closely with you to keep the cost of your loved one's burial services within your family's budget.
The cost of a casket aside, the type of casket you select will be based largely on personal preference. Would you prefer a casket of fine hardwood or metal? There are caskets of walnut, cherry, maple, oak, pine and other species of wood. Metal caskets come in varying thicknesses and a wide array of finishes. We don't want you to guess what's best for your situation; instead we'd like you to turn to us for assistance. We've got the experience to guide you in the selection of the most appropriate casket and vault for your needs. Call us at (801) 405-7444, or stop by our office.
Planning the Details of the Graveside Service
The details really depend on your motives and emotional needs. If simplicity is your primary focus, then the affordable burial services we design could look very different from one which is guided by religious doctrine.
And while you could think of your loved one's graveside service as a modified version of a typical funeral, with a member of the clergy leading attendees in standard hymns or prayers; we'd rather you let go of your expectations. That way, we can come to the planning process with no limitations to our creativity. Together we'll determine the best date and time for burial services, and select the most meaningful readings, songs and activities to be featured in their service.
We'll discuss who you would like to lead the event; it could be your funeral director, a member of the clergy, a celebrant, family member, or close friend. Certainly, the selection of the cemetery and burial plot are practical decisions; but planning the service format is where the heart can take over. Your funeral director will sit with you for as long as it takes to bring love and memories into the event. He or she will explore your loved one's life with you to find the essence of who they were, all in the effort to craft a fitting graveside service.
---
---
Sources
National Parks Service, "Burial Customs and Cemeteries in American History", accessed 2014
Funerals & Flowers, "Death and Funeral Customs", 2013
---